December Deliveries
December is a busy time of year, unfortunately we will have limited delivery dates for the month of December so we can focus on cooking and being stocked up over the holiday season. This will allow us to hit the ground running in the new year.

If you would like an order in December please see our following delivery/shipment dates below:

December 1st-4th
December 19th-21st
December 27th-29th.
Same day or next day shipping!
Shop Online
Have our high quality bone broth, mushroom broth, smothie pops, powdered broth and gravies - delivered to your door. You can also create a custom subscription and get your favourites automatically delivered every month.
Take care of the ones you love with a Bone to Broth Wellness Kit. Our wellness kits will help to nourish the body, lift the spirit, and relax the mind. This would be a wonderful gift for a new mother, a sick loved one, someone who has suffered a loss, or just as a loving gesture to a good friend. Includes: $71.00 in value 2 frozen broth4 smoothie pops 1 bath bomb: by local maker @driftsimplynatural1 body bar: by local maker @driftsimplynatural
Fire Cider is a herbal health tonic and folk remedy that helps boost your immune system, improve digestion, and can prevent a cold or flu.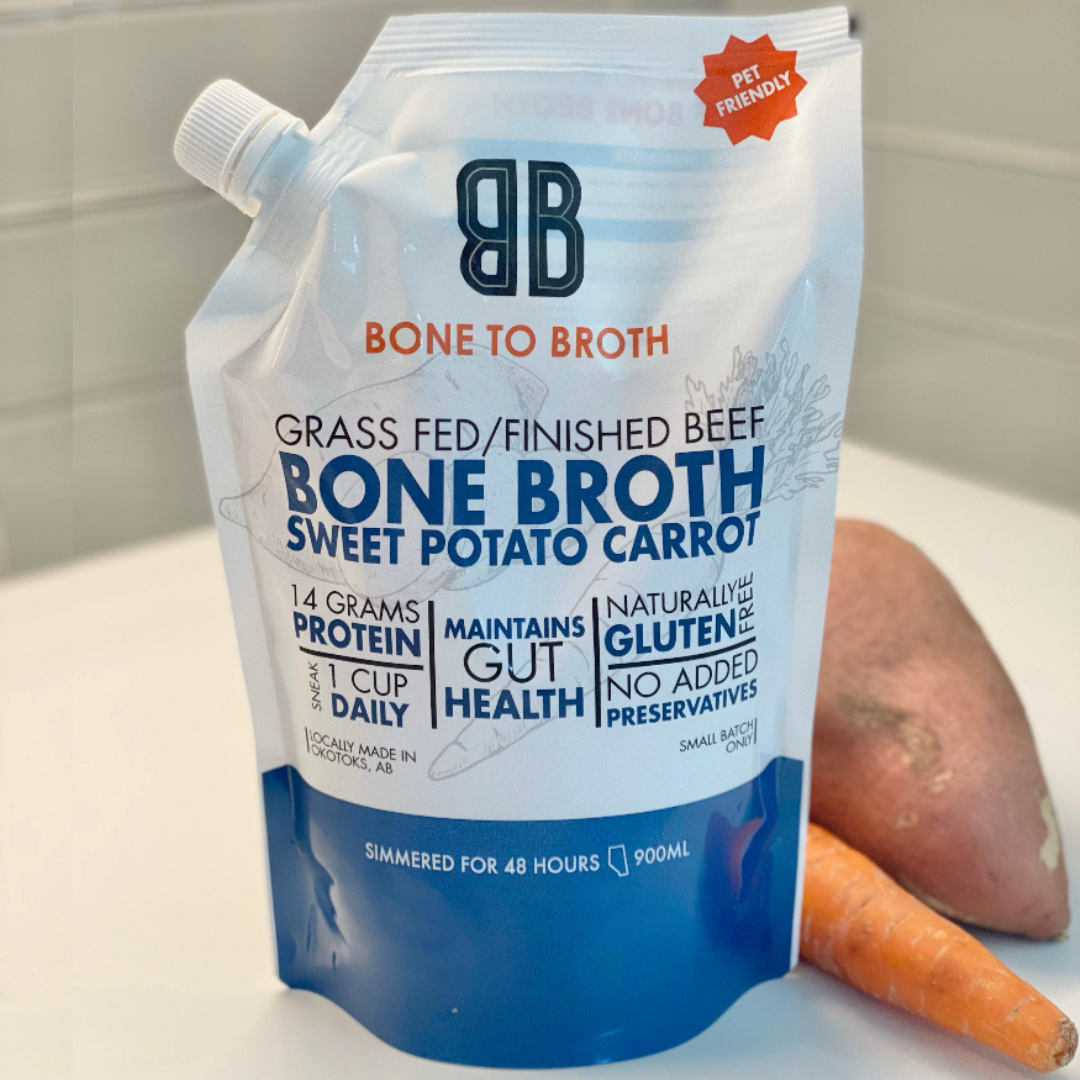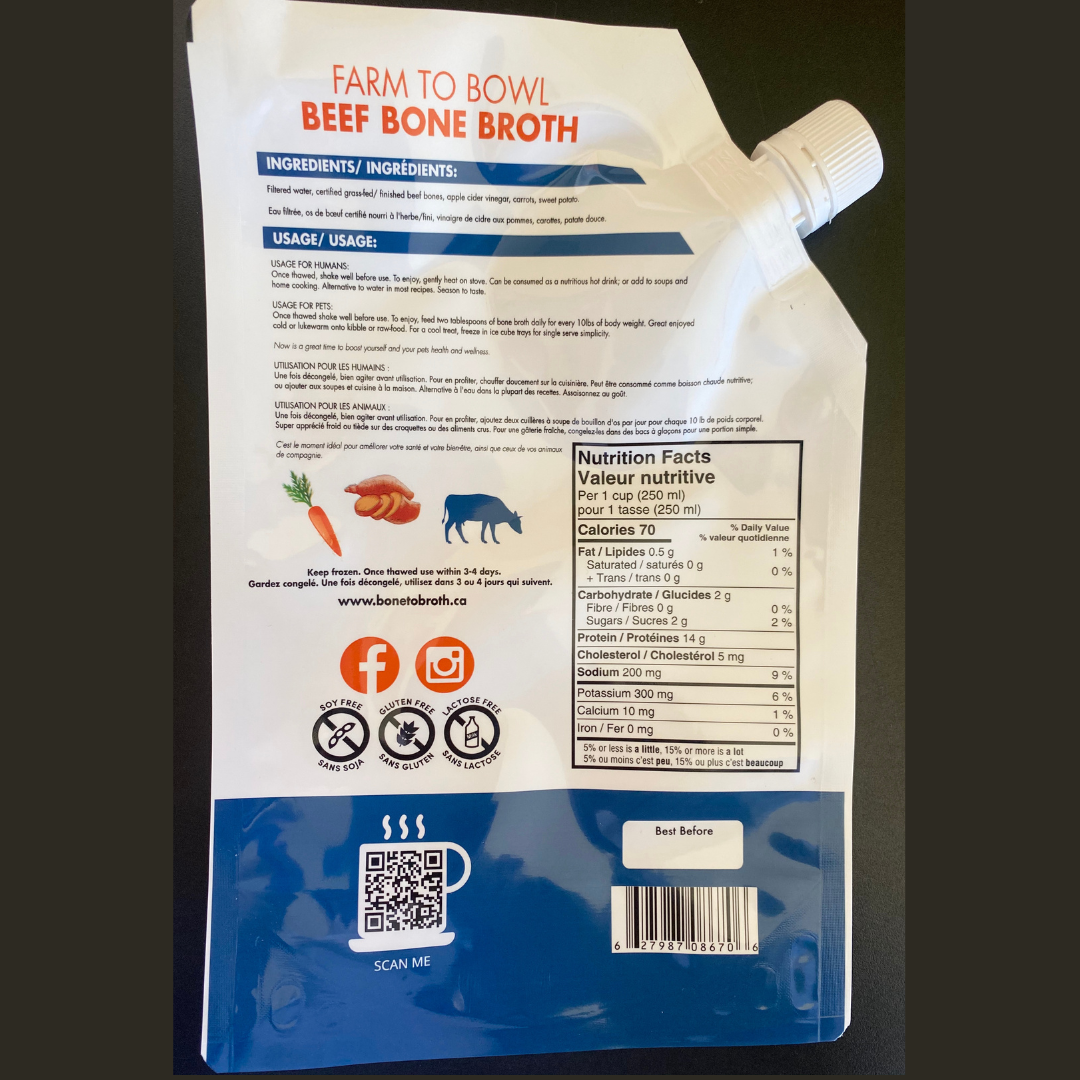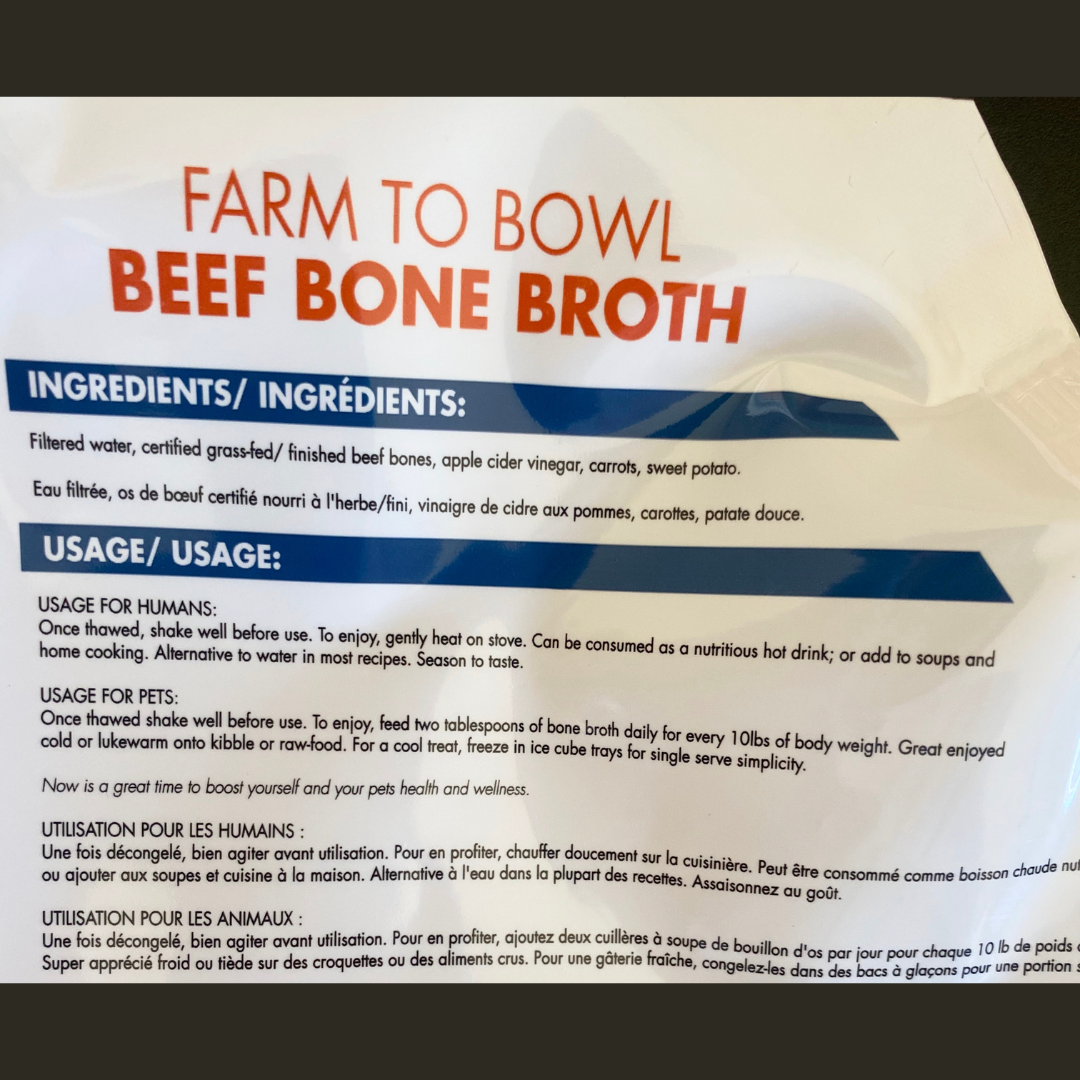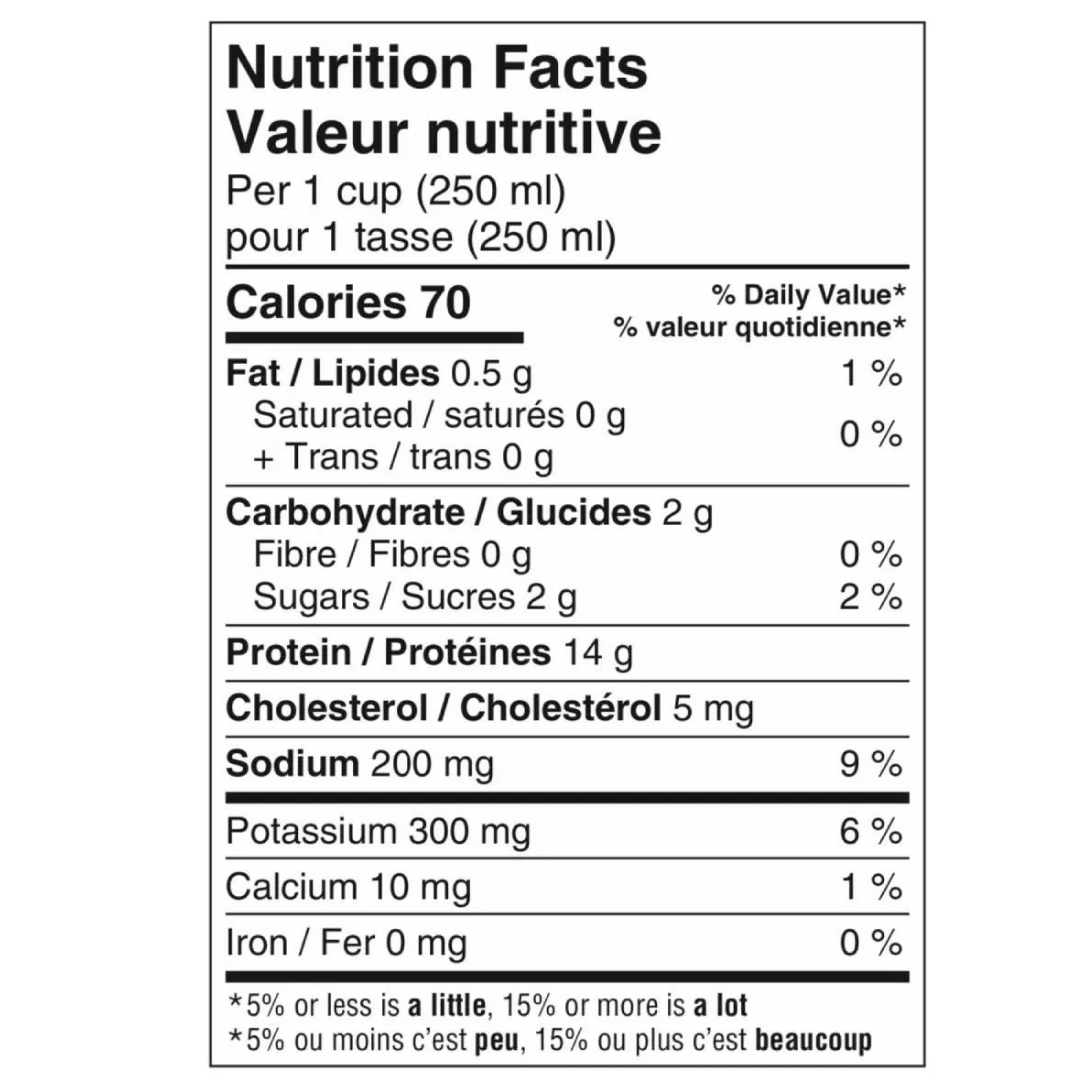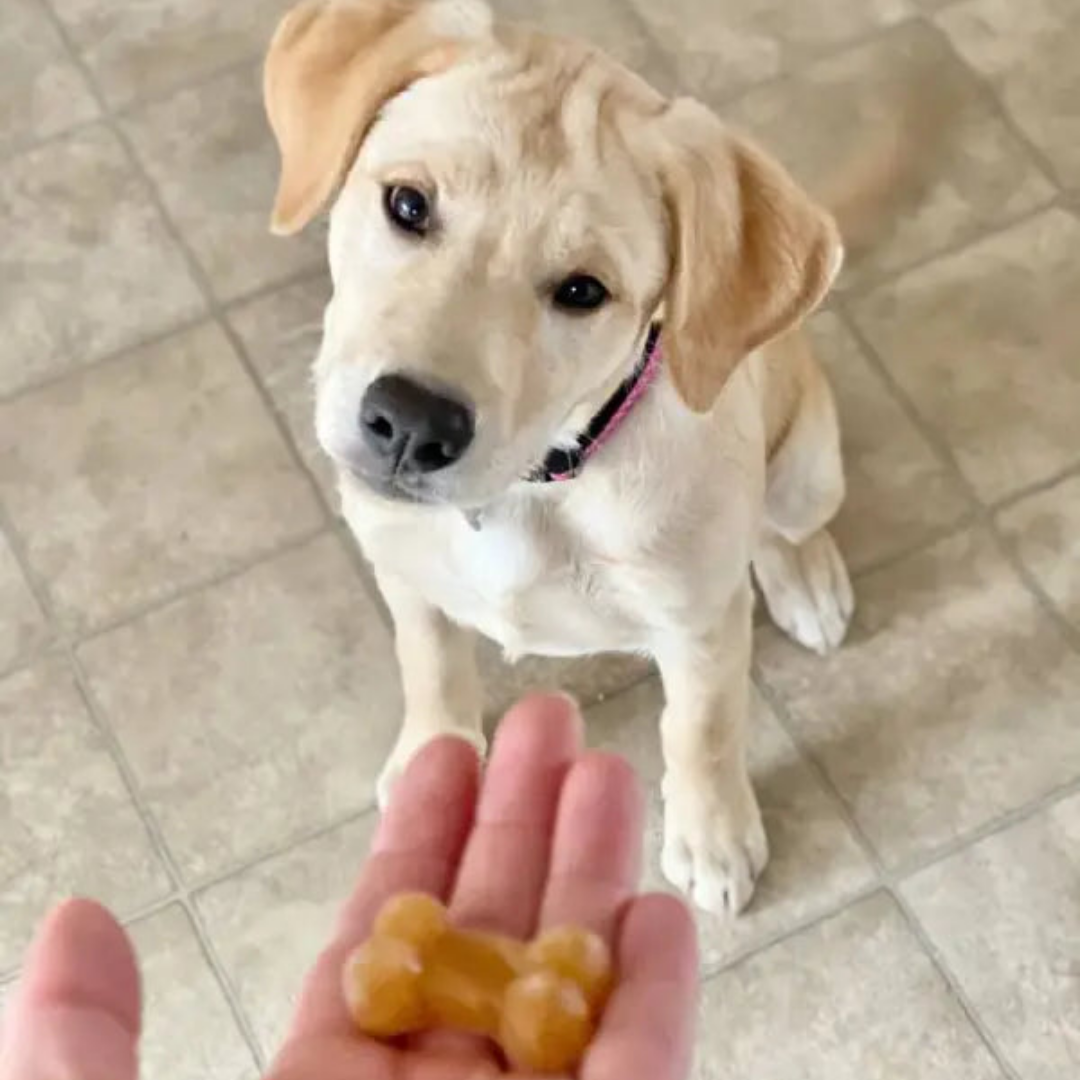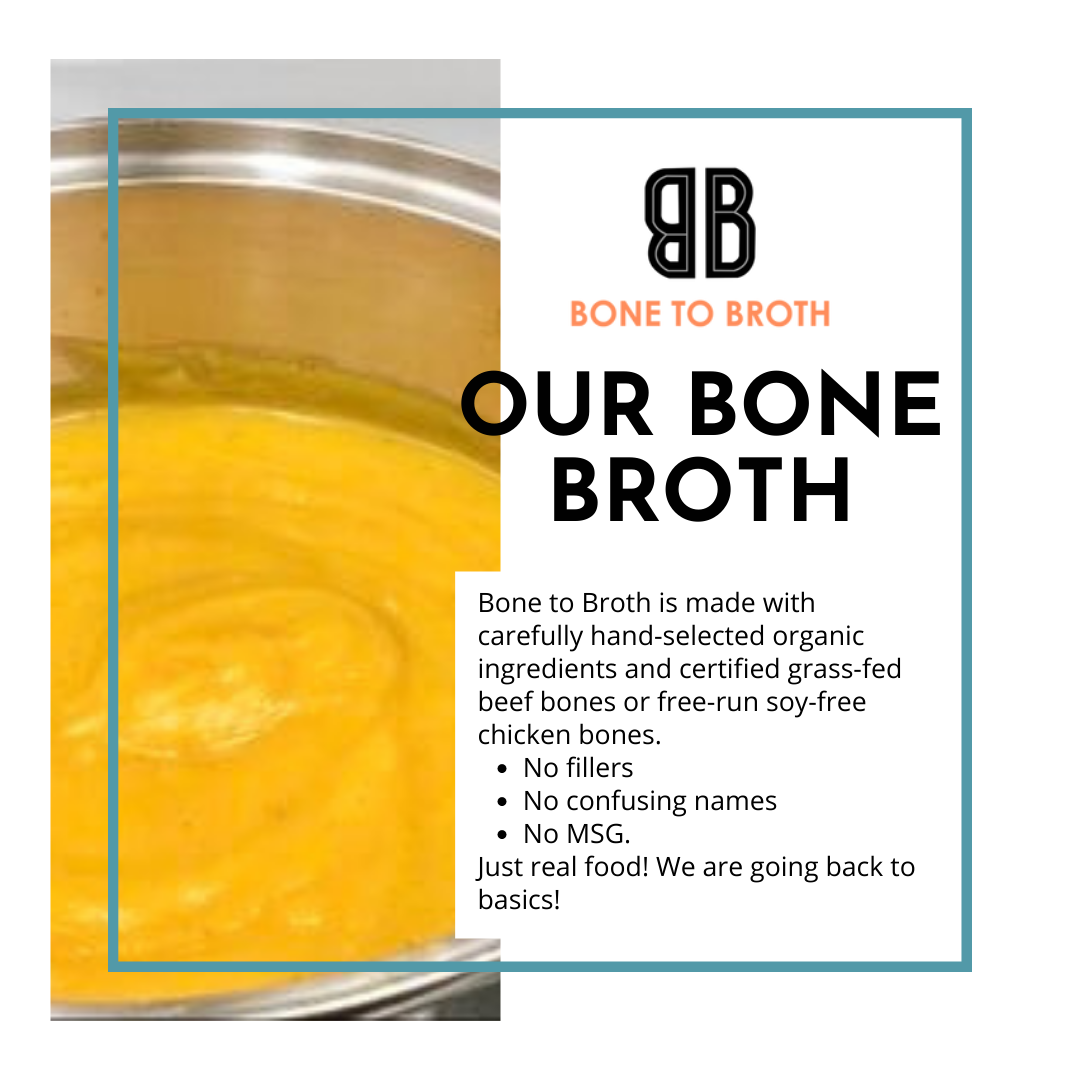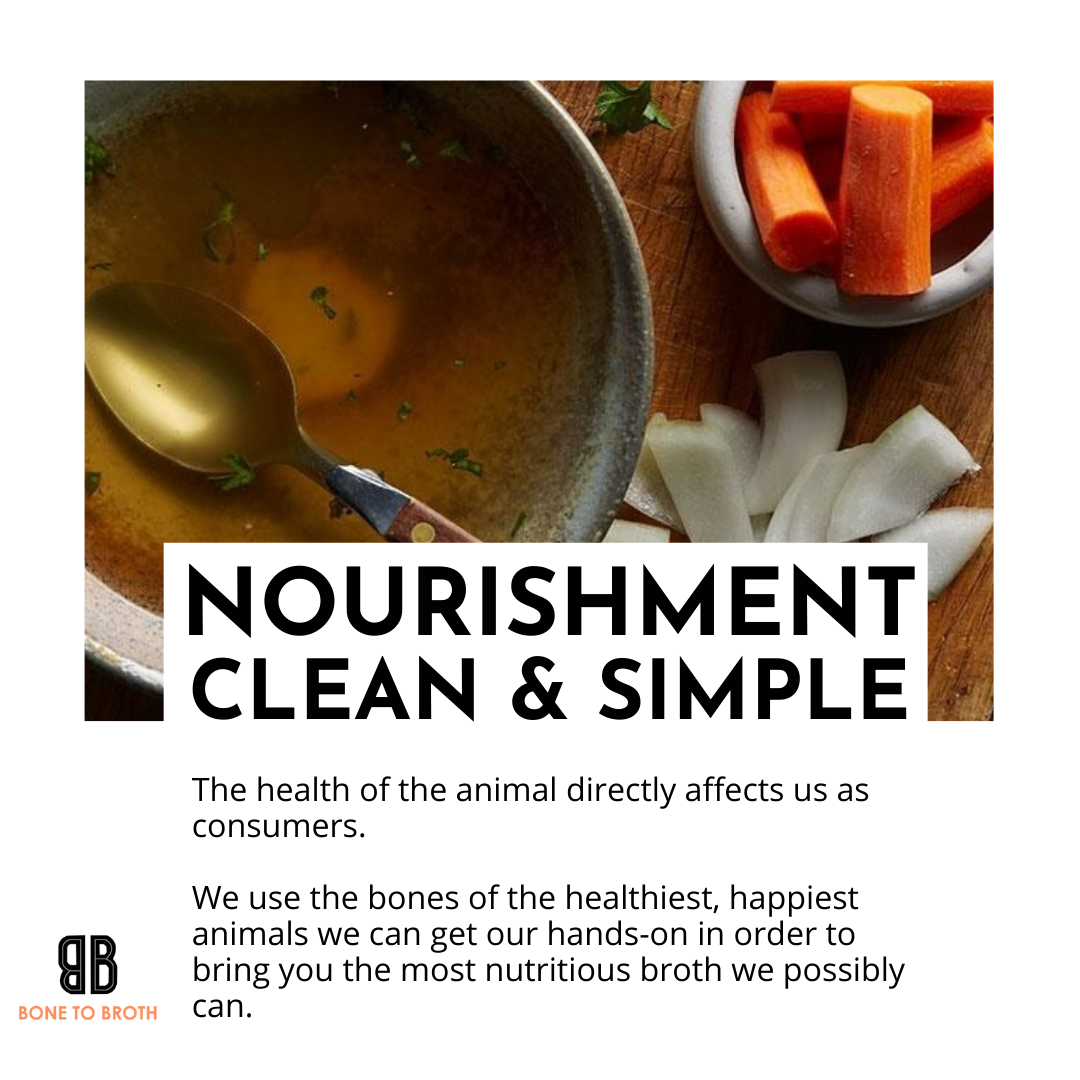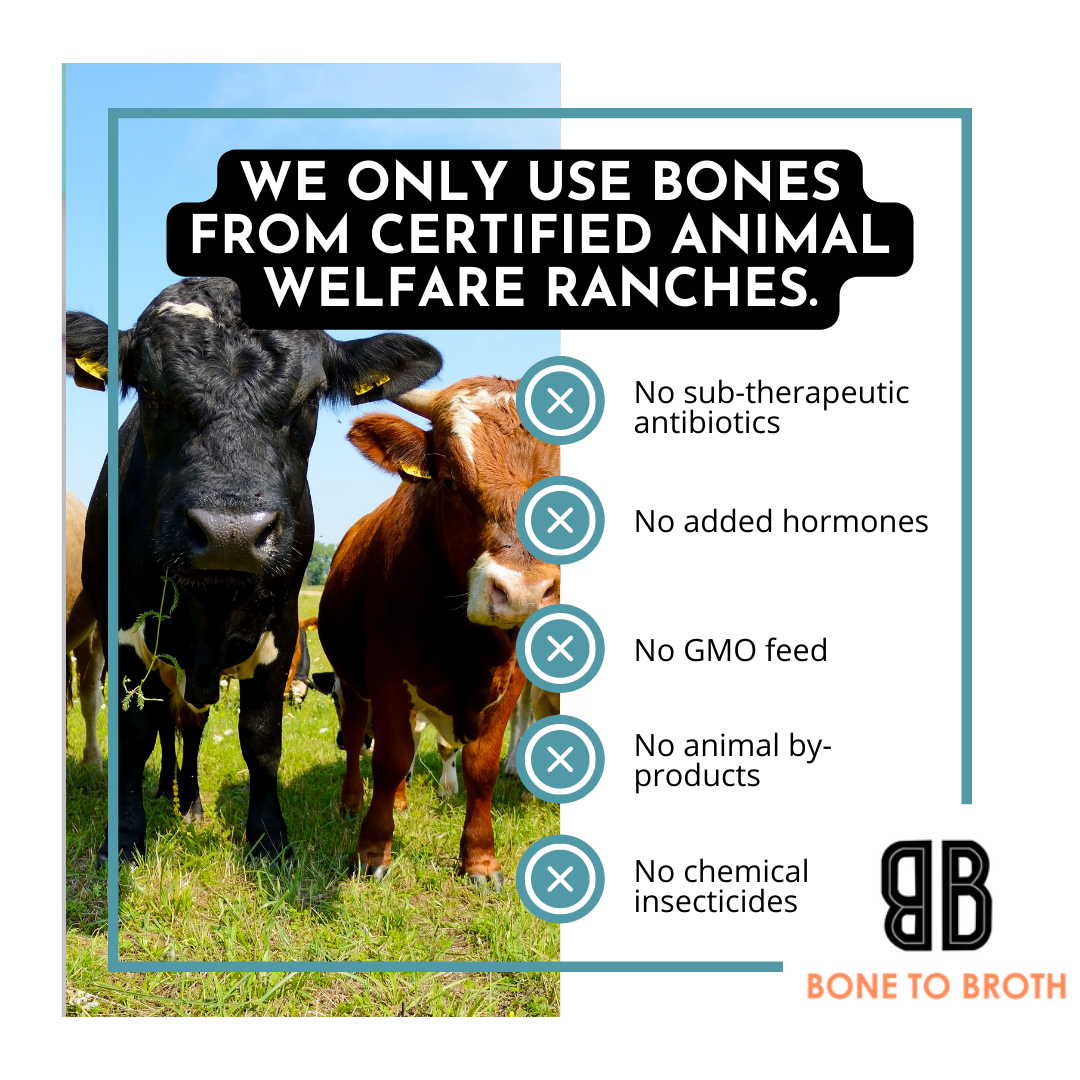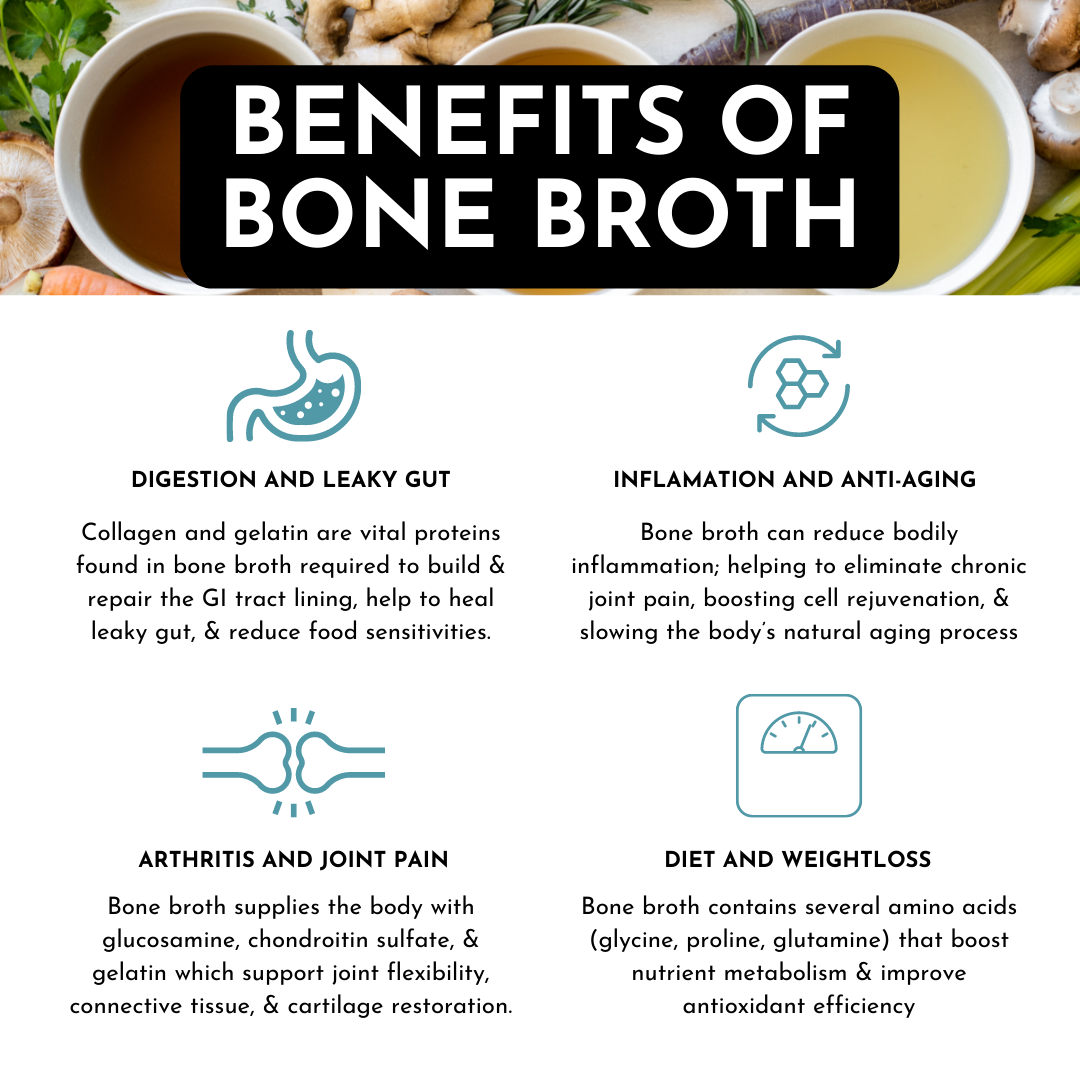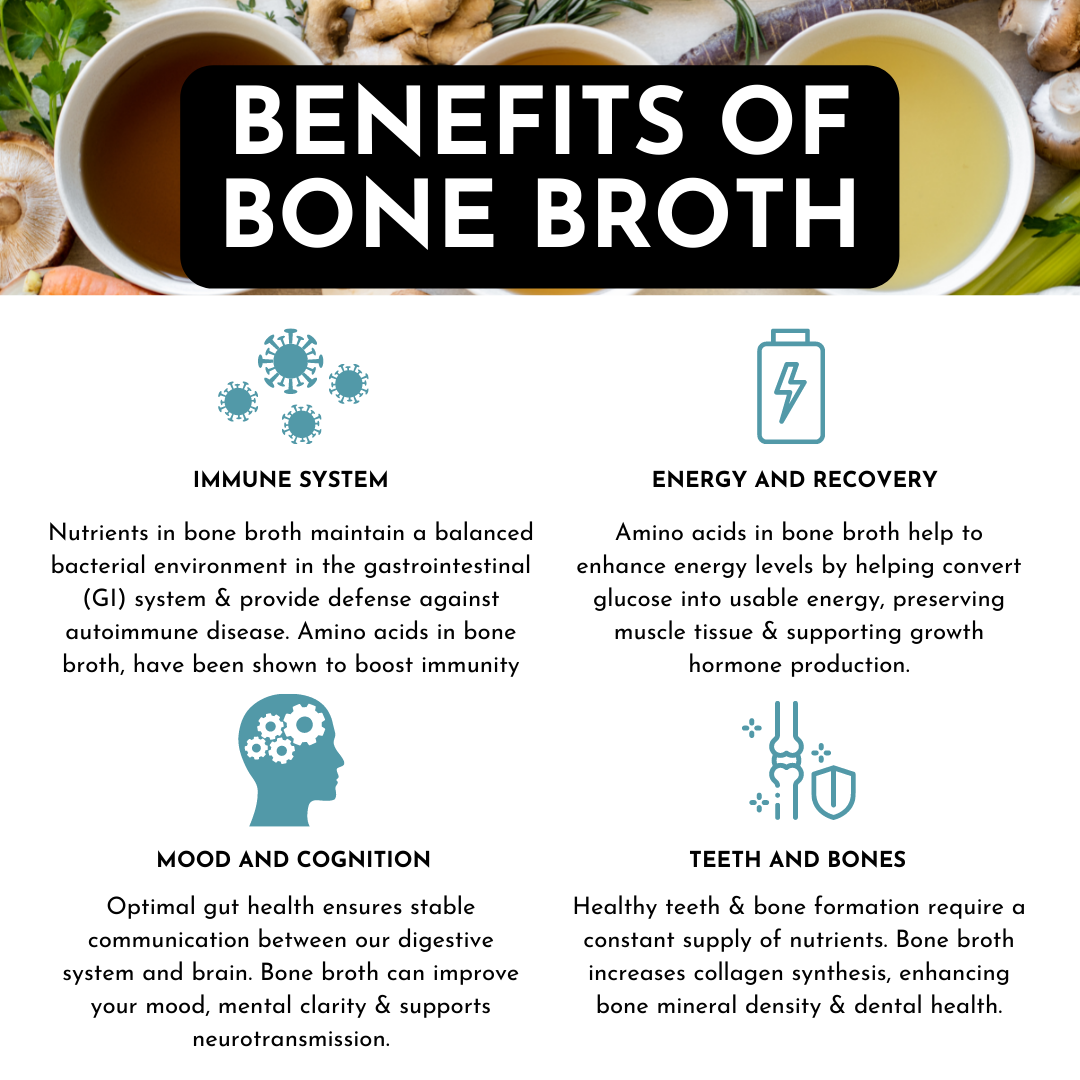 Use Code BEEFSPCSALE at checkout and get 15% Off 
We decided to create a bone broth that was safe for the entire family. Yes, this used to be our Bone Broth for Pets, but we had many questions if it was safe for humans. This broth has no added seasoning except sweet potato and carrot for added nutrients. 

You can enjoy it yourself as we use 100% human grade ingredients, but don't be surprised to find your pet begging for more.
Adding bone broth into your pets water dish or into their food is a great way to get collagen proteins into their system.

It's highly nutritious yet delicious.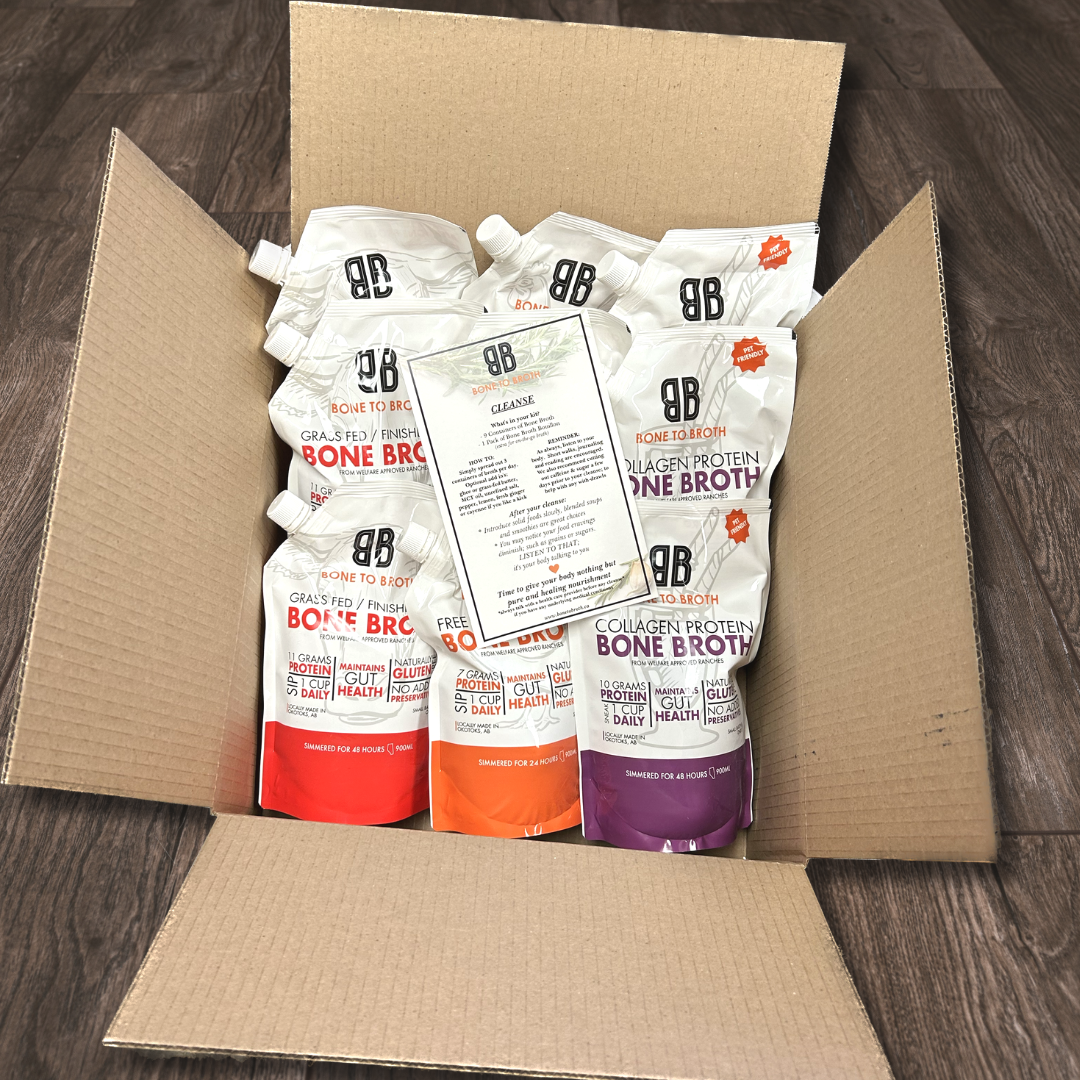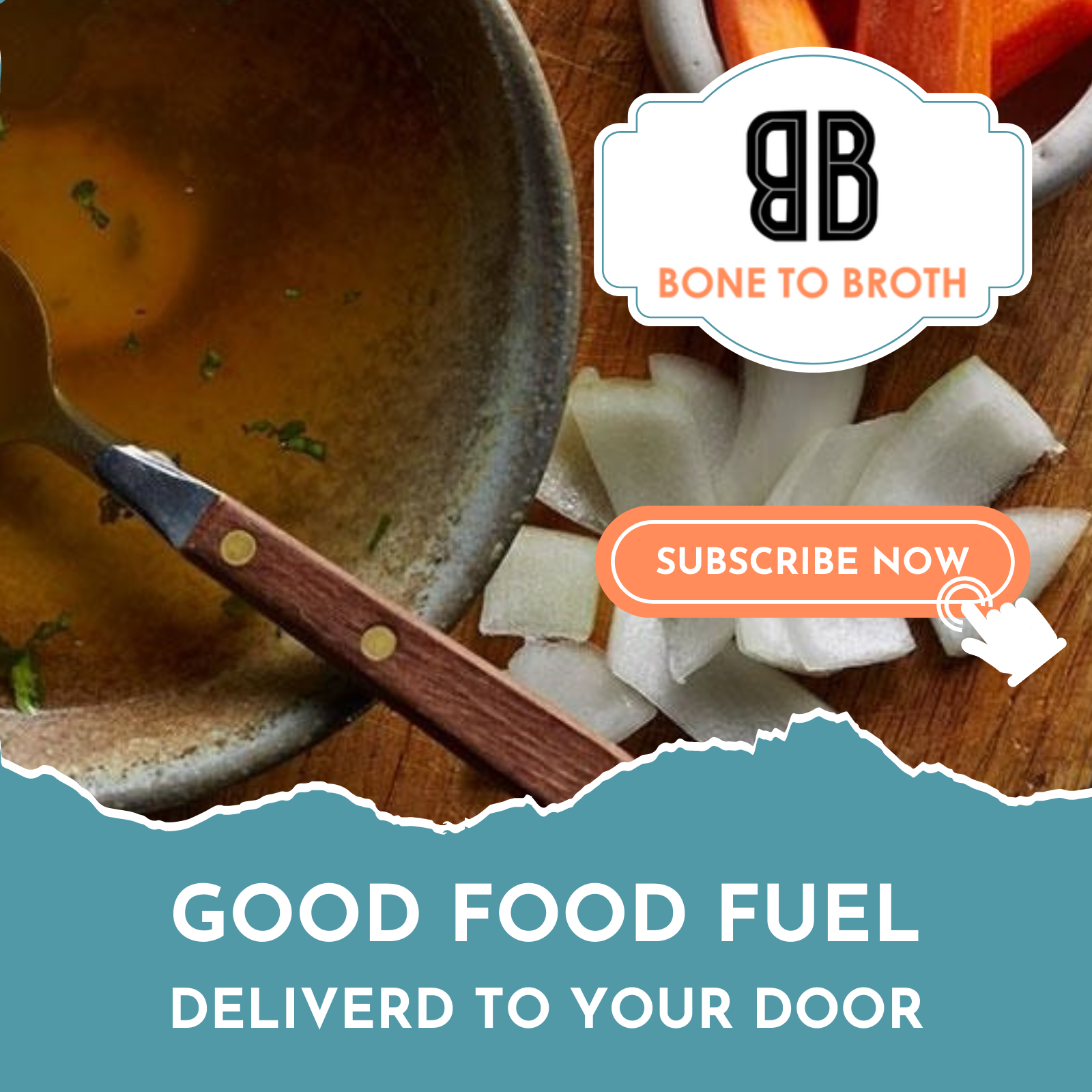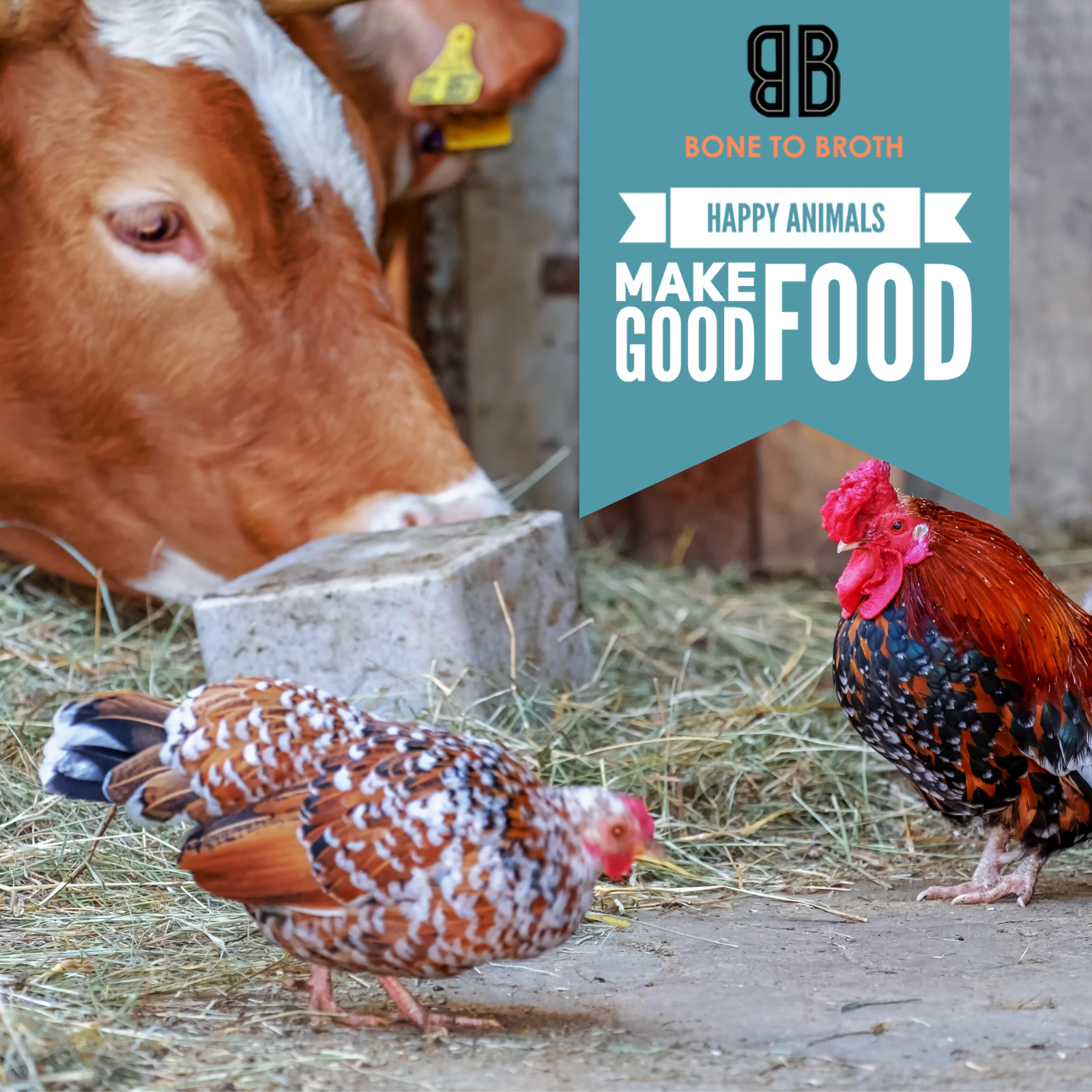 Alberta's only premium made bone broth
Shop Now
We use the bones of the healthiest, happiest animals we can get our hands on
Learn More
Find Us In Stores
Shop online or in these specialty stores and shops. Bone to Broth is also at local markets and events.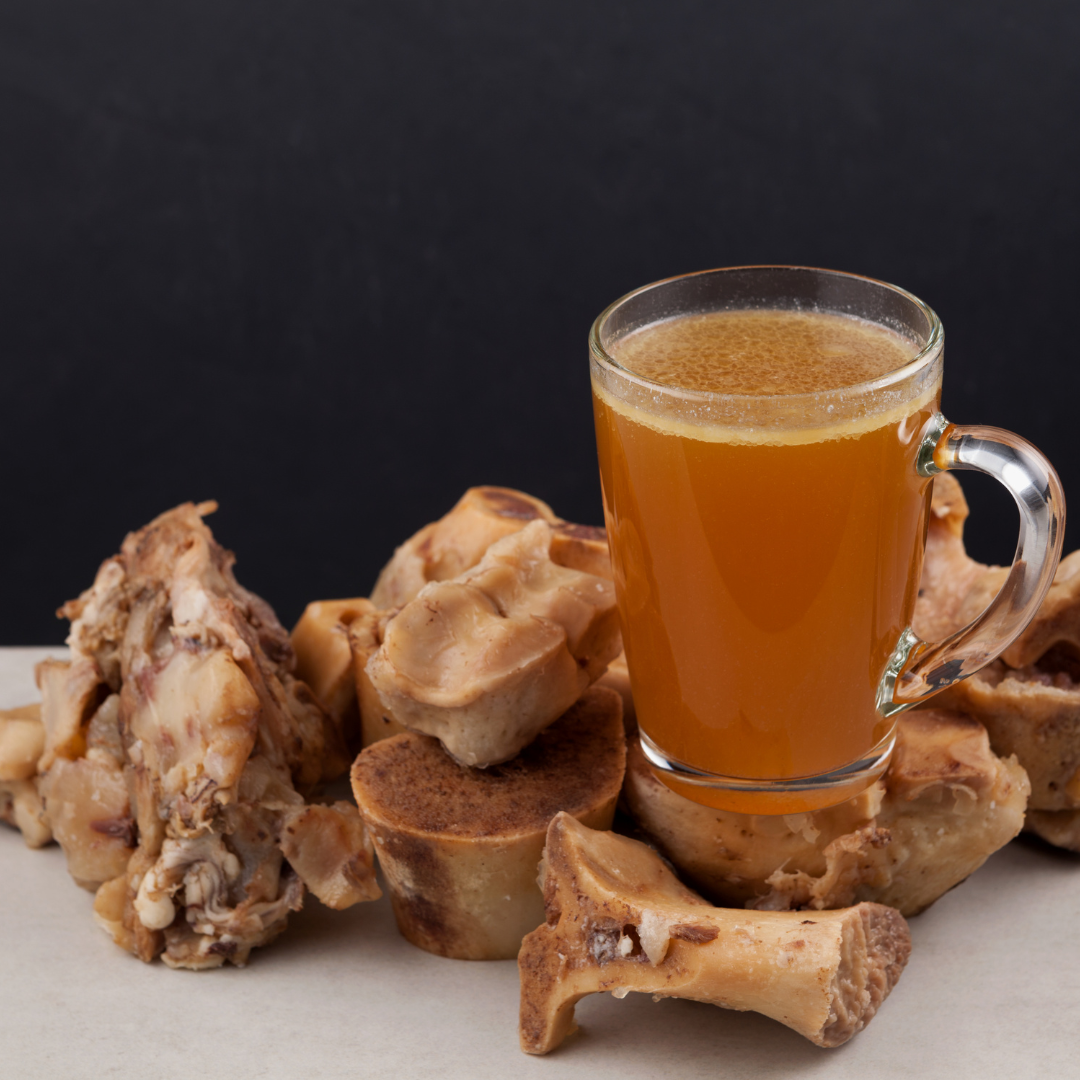 Bone to Broth Is Helping To Reduce Waste
We've always done custom batches of broth for people with food
sensitivities but now we've expanded to work with ranchers who want to use the
bones from animals that they've harvested on their ranches.
Many ranchers have come to us because they do not want to
throw away the bones after harvests but they normally have an excess supply of
bones that they either cannot go through or they don't know what to do with.
Making bone broth is a very time-consuming process so we've simplified
it for local ranchers by making broth for them. We are here to not only free up
their freezer space but also to allow farmers to use all parts of their animals
so there is no waste.
Do you have nutrition questions?
If you have questions about bone broth nutrition (or nutrition in general) then speak with Bone to Broth's partner nutritionist Emily Maude.
Emily is a Certified Holistic Nutritional Consultant based in Calgary. She is passionate about holistic health and believes creating a healthy, vibrant life involves nourishing our bodies as well as all other aspects of our lives.
Click to email her below or visit her website at emilynutrition.ca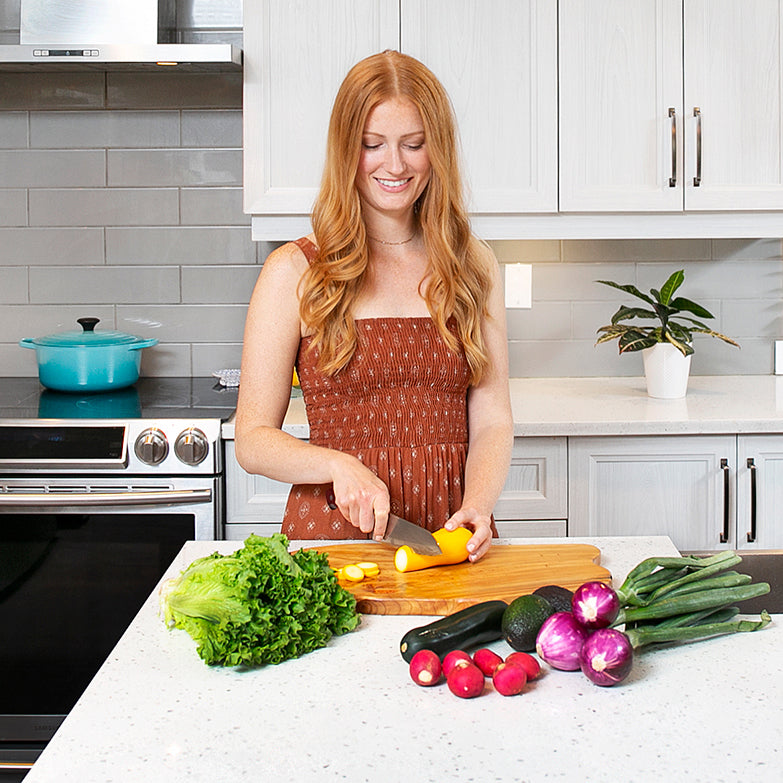 Our Community
These Alberta ranchers share our vision for quality, local food that is made ethically, humanely and sustainably.
Reels
subscribe today & win!
Subscribe to our newsletter and you will automatically be entered to win at $25 Bone to Broth gift card. We will draw the name of the winner at the end of each month.
Don't worry we HATE SPAM as much as you do, we only contact you if it's interesting and important.