Bone to Broth Community
At Bone to Broth we strive to build and add to our community. We have created a list of Alberta Businesses that share our vision for quality, local food that is made ethically, humanely and sustainably.
TK Ranch
Ethical By Nature
- Grass Fed/ finished Beef
- Pasture Raised Pork
- Grass Fed/ Finished Lamb
- Soy and corn-free Chicken
- Free Range Turkey
- Sausages and more
On TK Ranch animal welfare and environmental sustainability are at the heart of everything we do. We believe that stewarding the endangered Northern Fescue grasslands to provide habitat for threatened species, while raising livestock to the highest pasture-based animal welfare standards, is a win-win for nature and our customers. We offer convenient home deliveries to several communities across Alberta, or you can pick up your order curbside at our little country store just 10 minutes NE of Chestermere!
Trail's End
Our cattle are raised free-range, low-stress, and slow grown on the ranch. Ensuring the best quality of life for our cattle from birth to butcher is the core principle of Trail's End Beef.
GRASSFED, GRASS-FINISHED BEEF
Premium quality, nourishing beef with exceptional flavour and nutrition. Always 100% Grassfed and Grass-finished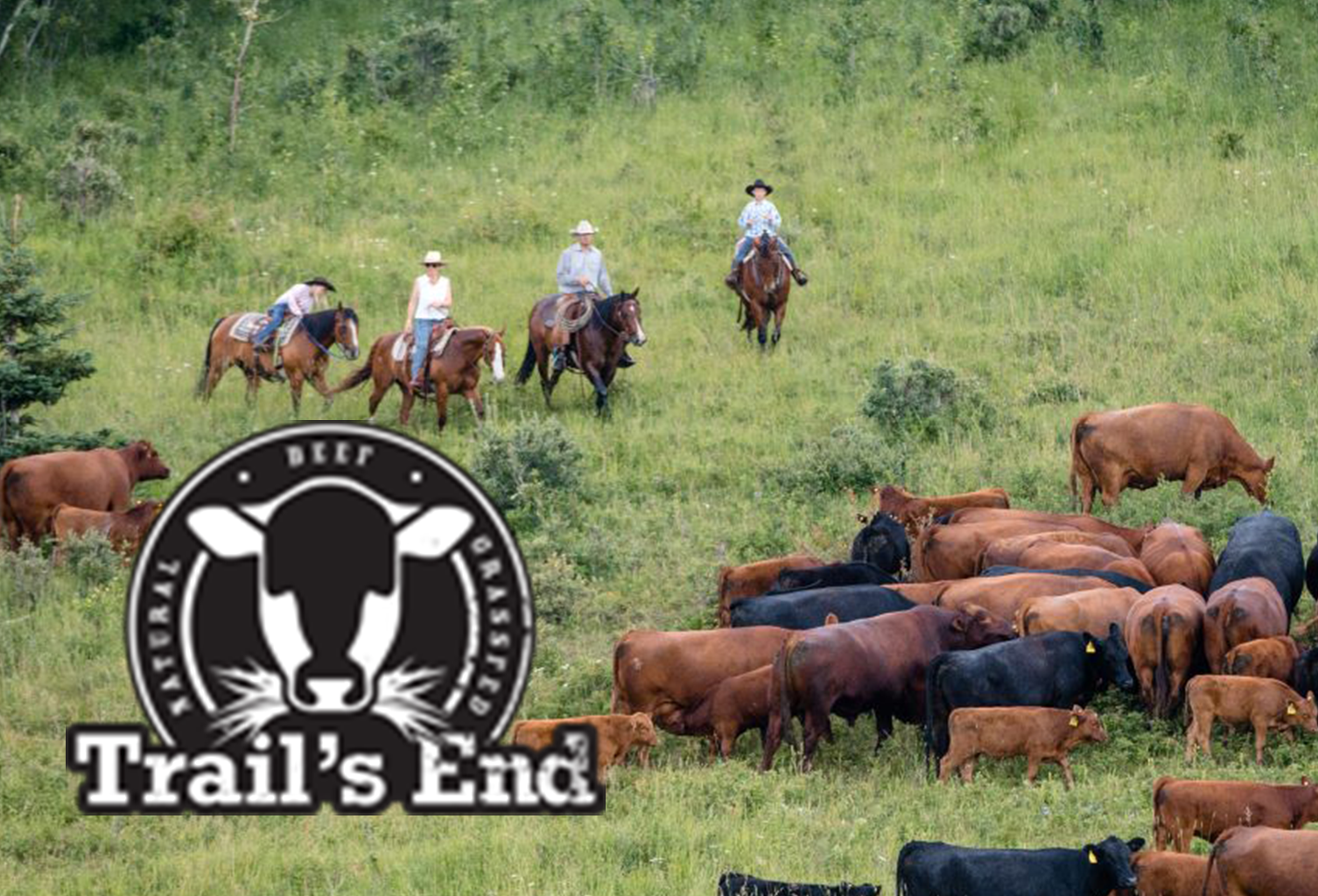 Grazed Right
Calgary's Most Local Grass Fed Beef
Grazed Right is a short 30 min drive Southwest from the Calgary city limits and we invite all of our customers out to the ranch - come and see firsthand how the cattle are raised, how they are handled and how they live.
Ben and Steph Campbell started Grazed Right in 2013 to follow their dream of becoming ranchers like their parents and grandparents. Our goal is to bring people back to the land and foster a connection with the natural world around us.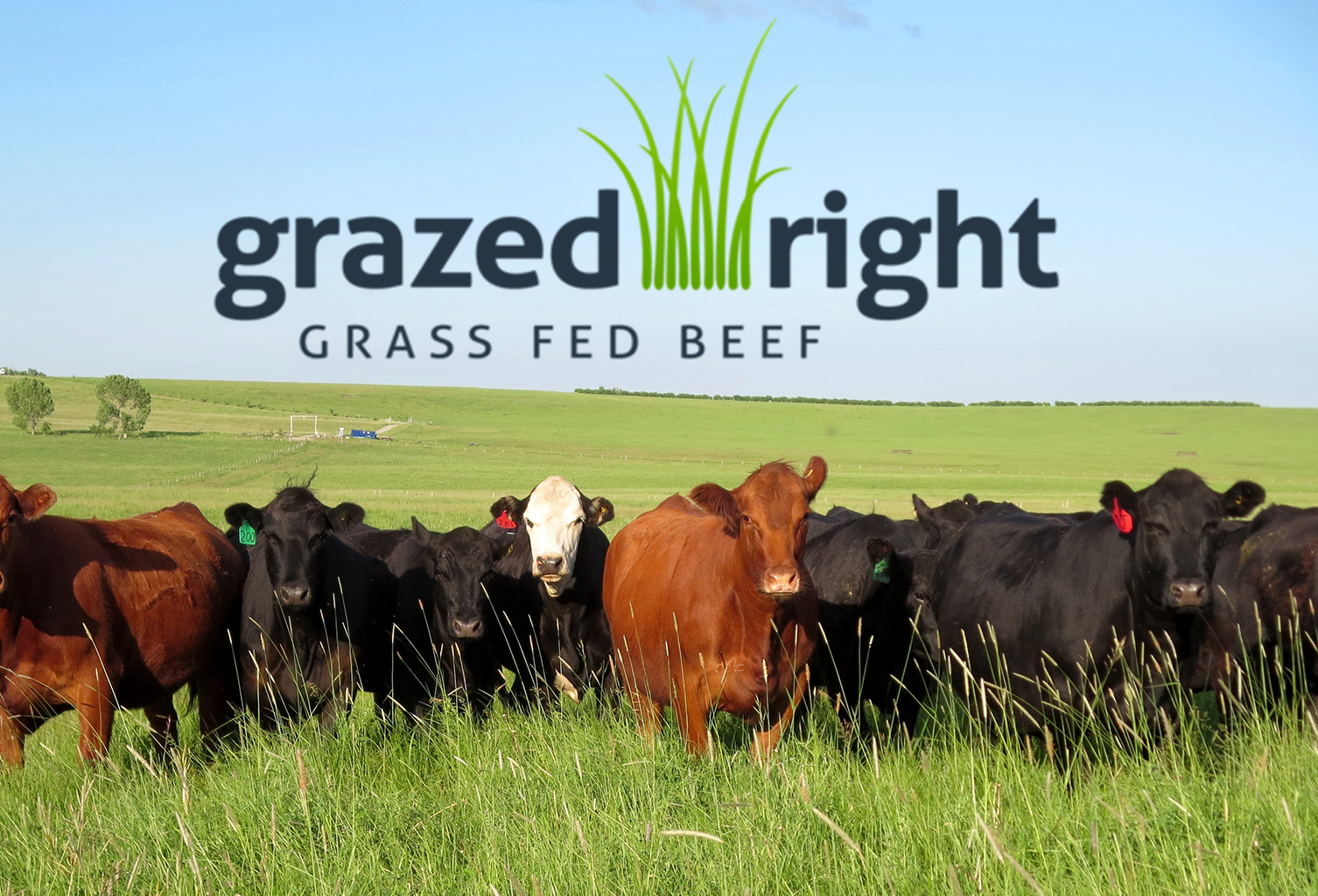 Tangle Ridge Ranch
Located in the foothills west of Okotoks, Alberta, Tangle Ridge Ranch specializes in developing Simmental, Limousin and Angus genetics. We offer our long yearling bulls, with none held back, in our annual bull sale. Throughout our herd's three decades of data collection, we have been able to achieve the most desirable animal not only for breeding stock but for a high end finished beef product that consumers demand first time, every time and all the time.